Contact: Mechelle Fogelsong
Phone: 208-536-5531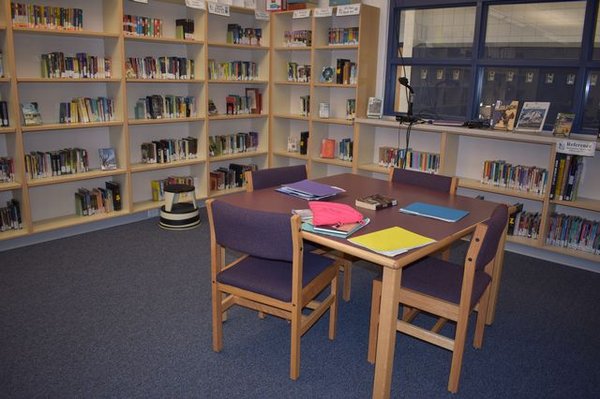 Welcome to the WMS Library!

Open Hours

7:45 to 4:00 Monday through Thursday



Follett Destiny

Log into Follett Destiny to search for a book or hold a book, using this link: https://wendell.follettdestiny.com/common/welcome.jsp?context=saas64_1130310


Contact the Librarian

If you're absent on your library day, feel free to email Mrs. Fogelsong at mfogelsong@wendellschools.org to ask her to renew your books.



Policies

Students can check out two books each, for up to two weeks. After two weeks have passed, the student must renew the book if he/she wishes to keep reading it.

We charge a fine of 5 cents a day for late books.

Please mark your book LOST (by reporting it lost to the librarian) if you can't find a book. When a book is lost, you are only allowed one book to check out, until you do one of the following:



You can replace the lost book for a used or new one from our "Library Book Wish List" (ask for these at the circulation desk)
You can pay for the lost book at its replacement value
You can purchase a new copy of the book you lost and give it to the library


If a student has a fine or lost book totaling $15 or more in value, a notice will be sent home to parents. This, of course, requires that we have accurate mailing or email information for the parent / guardian on file.

Fines and lost books remain in the student's library account, even after they transfer from the elementary school to the middle school or from the middle school to the high school.

All library fines must be paid for high school seniors to graduate and receive a diploma.

Donations

Ask your librarian for a copy of the district's library policies to understand how our donation services work. You are welcome to donate new or new/used books to our library.

In brief, if the library already has enough copies of the book you've donated (or if our copies are in better condition), the books you donate may be sold to generate revenue for more books, or they may be donated to a charity if they do not sell.